Wesley So
Wesley Barbossa So is a Filipino and American chess grandmaster and three-time U.S. Chess Champion. He is also a three-time Philippine Chess Champion. On the March 2017 FIDE rating list, he was ranked number two in the world and had an Elo rating of 2822, making him the fifth-highest-rated player in history.
Izvor: Wikipedija Pročitaj više
Turniri koje je osvojio Wesley So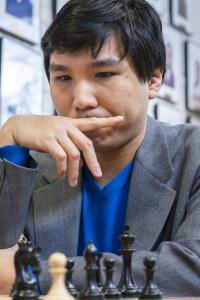 Fotografija: Lennart Ootes
Rođen: 9. listopada 1993.

Daily puzzles with Wesley So
Zagonetke s Wesley So