Peter Svidler
Peter Svidler Rus satranç Büyük Ustasıdır.
This text and the image thumbnail are from Wikipedia, where you can read more about the player.
You can add the player to the filter, and play puzzles based on the player's games.
A list of these puzzles is below, with the most difficult puzzles first.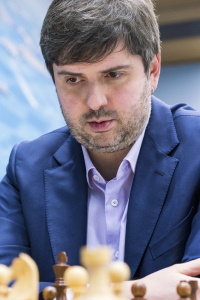 Photo: Lennart Ootes
Bulmacalar