James Mason
James Mason was an Irish-born British-American chess player, journalist and writer who became one of the world's best half-dozen players in the 1880s. Mason was ranked the number 1 player in the world by Chessmetrics during 11 separate months between August 1877 and June 1878.
هذا النص والصورة المصغرة للصورة من ويكيبيديا ، حيث يمكنك قراءة المزيد عن اللاعب.
يمكنك إضافة اللاعب إلى الفلتر ، و لعب الألغاز بناءً على ألعاب اللاعب.
قائمة بهذه الألغاز أدناه ، مع أصعب الألغاز أولاً.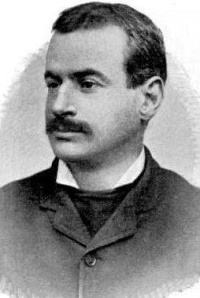 الغاز