Van Wely, Loek
Loek van Wely is a Dutch chess player and politician. He was awarded the title Grandmaster by FIDE in 1993, and was rated among the world's top ten in 2001 with a rating of 2714. In March 2019, he was elected to the Dutch Senate for the party Forum for Democracy.
Acest text și miniatura imaginii provin din Wikipedia, unde poți afla mai multe despre jucător.
Poți adăuga jucătorul la filtru și afișa puzzle-uri pe baza jocurilor acestuia.
Mai jos este o listă a acestor puzzle-uri, în ordinea dificultății, cu cele mai dificile puzzle-uri afișate primele.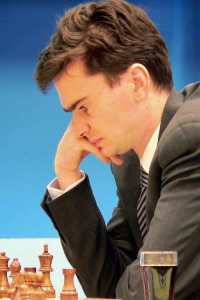 Puzzle-uri