Bu Xiangzhi
Bu Xiangzhi is a Chinese chess player. In 1999, he became the 10th grandmaster from China at the age of 13 years, 10 months and 13 days, at the time the youngest in history. In April 2008, Bu and Ni Hua became the second and third Chinese players to pass the 2700 Elo rating line, after Wang Yue.
Este texto e pequeno retrato são da Wikipédia, onde poderá ler mais sobre o jogador.
Pode adicionar o jogador ao filtro, e reproduzir desafios de combinações baseados na partidas dessa jogador.
Pode apreciar a lista dessas combinações em baixo, com as mais difíceis em primeiro lugar.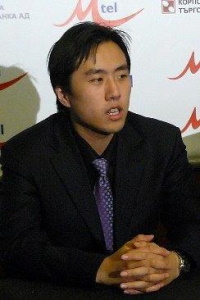 Combinações