John Nunn
John Denis Martin Nunn is an English chess grandmaster, a three-time world champion in chess problem solving, a chess writer and publisher, and a mathematician. He is one of England's strongest chess players and was formerly in the world's top ten.
Teks ini dan sekilas gambar dari Wikipedia, yang mana anda dapat membaca selanjutnya tentang pecatur ini.
Anda dapat menambahkan pemain pada filter, dan memainkan problem berdasarkan partai catur master.
Sebuah daftar dari problem catur ini ada di bawah ini, dengan menampilkan problem catur tersulit lebih dulu.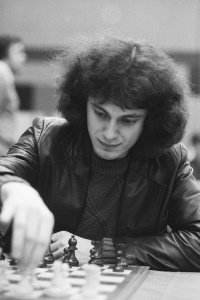 Problem