Jan Timman
Jan Timman is a Dutch chess grandmaster who was one of the world's leading chess players from the late 1970s to the early 1990s. At the peak of his career, he was considered to be the best non-Soviet player and was known as "The Best of the West". He has won the Dutch Chess Championship nine times and has been a Candidate for the World Chess Championship several times. He lost the title match of the 1993 FIDE World Championship against Anatoly Karpov.
Ce texte et l'image de la vignette proviennent de Wikipédia, où vous pouvez lire plus sur le joueur.
Vous pouvez ajouter le joueur au filtre, et faire des puzzles en fonction des parties du joueur.
Vous trouverez ci-dessous une liste de ces puzzles, en commençant par les plus difficiles.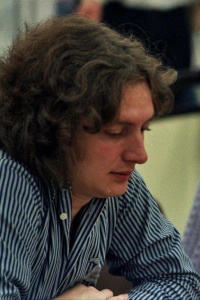 Puzzles