Jeffery Xiong
Jeffery Xiong is an American chess prodigy. He earned the Grandmaster title in September 2015 at the age of fourteen, the fourth youngest player to qualify in the US.
Este texto y la miniatura de la imagen son de Wikipedia, donde puede leer más sobre el jugador.
Puede agregar el jugador al filtro y jugar puzzle según las partidas del jugador.
A continuación se incluye una lista de estos puzzles de ajedrez, con los puzzles más difíciles primero.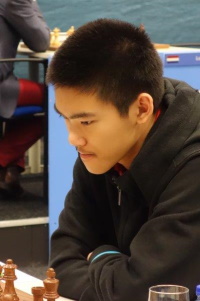 Puzzles