James Mason
James Mason was an Irish-born British-American chess player, journalist and writer who became one of the world's best half-dozen players in the 1880s. Mason was ranked the number 1 player in the world by Chessmetrics during 11 separate months between August 1877 and June 1878.
Este texto y la miniatura de la imagen son de Wikipedia, donde puede leer más sobre el jugador.
Puede agregar el jugador al filtro y jugar puzzle según las partidas del jugador.
A continuación se incluye una lista de estos puzzles de ajedrez, con los puzzles más difíciles primero.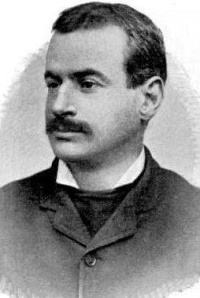 Puzzles