Oldrich Duras
Oldřich Duras was a leading Czech chess master of the early 20th century. FIDE awarded him the title of International Grandmaster in 1950, when the title was first introduced, in recognition of his achievements in the early twentieth century. Duras retired from active play after 1914.
هذا النص والصورة المصغرة للصورة من ويكيبيديا ، حيث يمكنك قراءة المزيد عن اللاعب.
يمكنك إضافة اللاعب إلى الفلتر ، و لعب الألغاز بناءً على ألعاب اللاعب.
قائمة بهذه الألغاز أدناه ، مع أصعب الألغاز أولاً.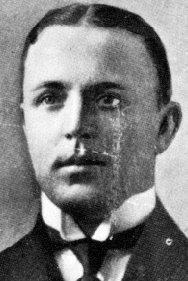 الغاز