Henry Bird
Henry Edward Bird was an English chess player, author and accountant. He wrote the books Chess History and Reminiscences and An Analysis of Railways in the United Kingdom.
هذا النص والصورة المصغرة للصورة من ويكيبيديا ، حيث يمكنك قراءة المزيد عن اللاعب.
يمكنك إضافة اللاعب إلى الفلتر ، و لعب الألغاز بناءً على ألعاب اللاعب.
قائمة بهذه الألغاز أدناه ، مع أصعب الألغاز أولاً.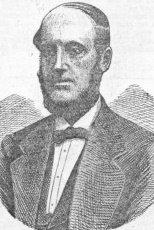 الغاز