Frederick Yates
Fred Dewhirst Yates was an English chess master who won the British Chess Championship on six occasions. He started a career in accountancy, but in 1909, abandoned it in favour of becoming a professional chess player and journalist.
هذا النص والصورة المصغرة للصورة من ويكيبيديا ، حيث يمكنك قراءة المزيد عن اللاعب.
يمكنك إضافة اللاعب إلى الفلتر ، و لعب الألغاز بناءً على ألعاب اللاعب.
قائمة بهذه الألغاز أدناه ، مع أصعب الألغاز أولاً.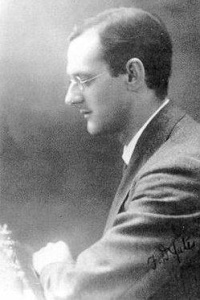 الغاز