Navara, David
David Navara is a Czech chess player, the highest-ranked of his country. Awarded the title of Grandmaster by FIDE in 2002, he is a ten-time national champion.
هذا النص والصورة المصغرة للصورة من ويكيبيديا ، حيث يمكنك قراءة المزيد عن اللاعب.
يمكنك إضافة اللاعب إلى الفلتر ، و لعب الألغاز بناءً على ألعاب اللاعب.
قائمة بهذه الألغاز أدناه ، مع أصعب الألغاز أولاً.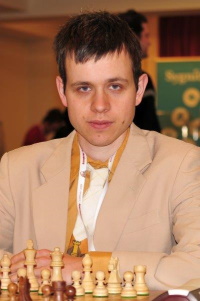 الغاز