Aaron Nimzowitsch
Aron Nimzowitsch was a Latvian-born Danish chess player and writer. In the late 1920s, Nimzowitsch was one of the best chess players in the world. He was the foremost figure amongst the hypermoderns and wrote a very influential book on chess theory: My System. Nimzowitsch's seminal work Chess Praxis, originally published in German in 1929, was purchased by a pre-teen and future World Champion Tigran Petrosian and was to have a great influence on his development as a chess player.
هذا النص والصورة المصغرة للصورة من ويكيبيديا ، حيث يمكنك قراءة المزيد عن اللاعب.
يمكنك إضافة اللاعب إلى الفلتر ، و لعب الألغاز بناءً على ألعاب اللاعب.
قائمة بهذه الألغاز أدناه ، مع أصعب الألغاز أولاً.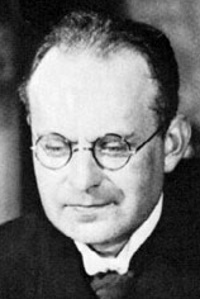 الغاز