Wolfgang Uhlmann
Wolfgang Uhlmann was a German chess grandmaster. He was East Germany's most successful chess player, reaching the 1971 Candidates Tournament. During his career, Uhlmann played many of the top players of the time and won the East Germany Chess Championships 11 times. Uhlmann continued to play chess into his later years, before dying at the age of 85 in Dresden.
This text and the image thumbnail are from Wikipedia, where you can read more about the player.
You can add the player to the filter, and play puzzles based on the player's games.
A list of these puzzles is below, with the most difficult puzzles first.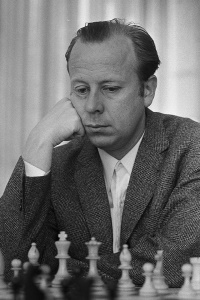 Puzzles