Walter S Browne
Walter Shawn Browne was an Australian-born American chess and poker player. Awarded the title Grandmaster by FIDE in 1970, he won the U.S. Chess Championship six times.
This text and the image thumbnail are from Wikipedia, where you can read more about the player.
You can add the player to the filter, and play puzzles based on the player's games.
A list of these puzzles is below, with the most difficult puzzles first.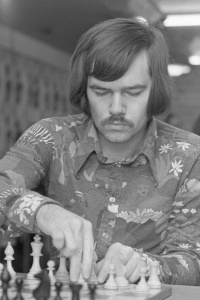 Puzzles