Vassily Smyslov
Vasily Vasilyevich Smyslov was a Soviet and Russian chess grandmaster, who was World Chess Champion from 1957 to 1958. He was a Candidate for the World Chess Championship on eight occasions. Smyslov twice tied for first place at the USSR Chess Championships, and his total of 17 Chess Olympiad medals won is an all-time record. In five European Team Championships, Smyslov won ten gold medals.
This text and the image thumbnail are from Wikipedia, where you can read more about the player.
You can add the player to the filter, and play puzzles based on the player's games.
A list of these puzzles is below, with the most difficult puzzles first.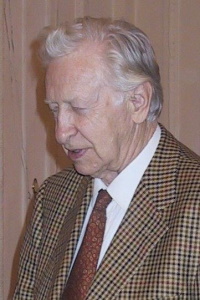 Puzzles