Richard Teichmann
Richard Teichmann was a German chess master. He was known as "Richard the Fifth" because he often finished in fifth place in tournaments. But in Karlsbad 1911, he scored a convincing win, crushing Akiba Rubinstein and Carl Schlechter with the same line of the Ruy Lopez. José Raúl Capablanca called him "one of the finest players in the world". Edward Lasker recounted the witty way in which Teichmann demonstrated the Schlechter win in his book Chess Secrets I learned from the Masters, and generally admired Teichmann's mastery.
This text and the image thumbnail are from Wikipedia, where you can read more about the player.
You can add the player to the filter, and play puzzles based on the player's games.
A list of these puzzles is below, with the most difficult puzzles first.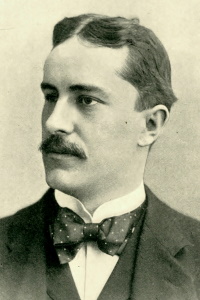 Puzzles