Paul Morphy
Paul Charles Morphy was an American chess player. He is considered to have been the greatest chess master of his era and is often considered the unofficial World Chess Champion. A chess prodigy, he was called "The Pride and Sorrow of Chess" because he had a brilliant chess career but retired from the game while still young. Commentators agree that he was far ahead of his time as a chess player, though there is disagreement on how his play ranks compared to modern players.
This text and the image thumbnail are from Wikipedia, where you can read more about the player.
You can add the player to the filter, and play puzzles based on the player's games.
A list of these puzzles is below, with the most difficult puzzles first.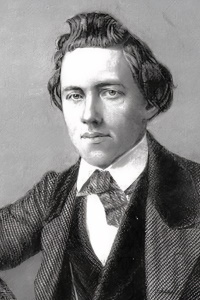 Puzzles