Paul Keres
Paul Keres was an Estonian chess grandmaster and chess writer. He was among the world's top players from the mid-1930s to the mid-1960s, and narrowly missed a chance at a World Chess Championship match on five occasions. As Estonia was repeatedly invaded and occupied during World War II, Keres was forced by the circumstances to represent the former Soviet Union and Nazi Germany (1941–44) in international tournaments.
This text and the image thumbnail are from Wikipedia, where you can read more about the player.
You can add the player to the filter, and play puzzles based on the player's games.
A list of these puzzles is below, with the most difficult puzzles first.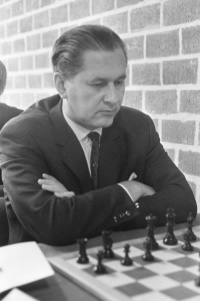 Puzzles