Mikhail Chigorin
Mikhail Ivanovich Chigorin was a Russian chess player. He played two World Championship matches against Wilhelm Steinitz, losing both times. The last great player of the Romantic chess style, he also served as a major source of inspiration for the "Soviet chess school", which dominated the chess world in the middle and latter parts of the 20th century.
This text and the image thumbnail are from Wikipedia, where you can read more about the player.
You can add the player to the filter, and play puzzles based on the player's games.
A list of these puzzles is below, with the most difficult puzzles first.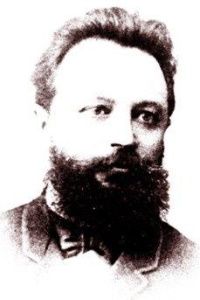 Puzzles