Ding Liren
Ding Liren is a Chinese chess grandmaster. He is the highest rated Chinese chess player in history and is also a three-time Chinese Chess Champion. He reached the finals of Chess World Cup in 2017 and 2019 consecutively, but ended up being the runner-up on both occasions. He is the first Chinese player ever to play in a Candidates Tournament.
This text and the image thumbnail are from Wikipedia, where you can read more about the player.
You can add the player to the filter, and play puzzles based on the player's games.
A list of these puzzles is below, with the most difficult puzzles first.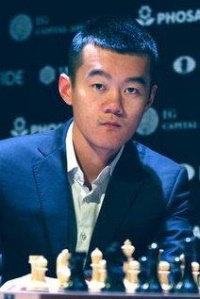 Puzzles