Bent Larsen
Jørgen Bent Larsen was a Danish chess grandmaster and author. Known for his imaginative and unorthodox style of play, he was the second strongest non-Soviet player, behind Bobby Fischer, for much of the 1960s and 1970s. He is considered to be the strongest player born in Denmark and the strongest from Scandinavia until the emergence of Magnus Carlsen.
This text and the image thumbnail are from Wikipedia, where you can read more about the player.
You can add the player to the filter, and play puzzles based on the player's games.
A list of these puzzles is below, with the most difficult puzzles first.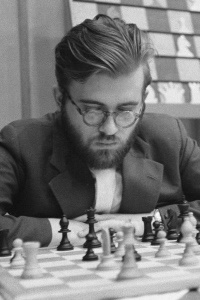 Puzzles