Updates to the competition mode
Resuming a run, leaderboard, and launch party highlights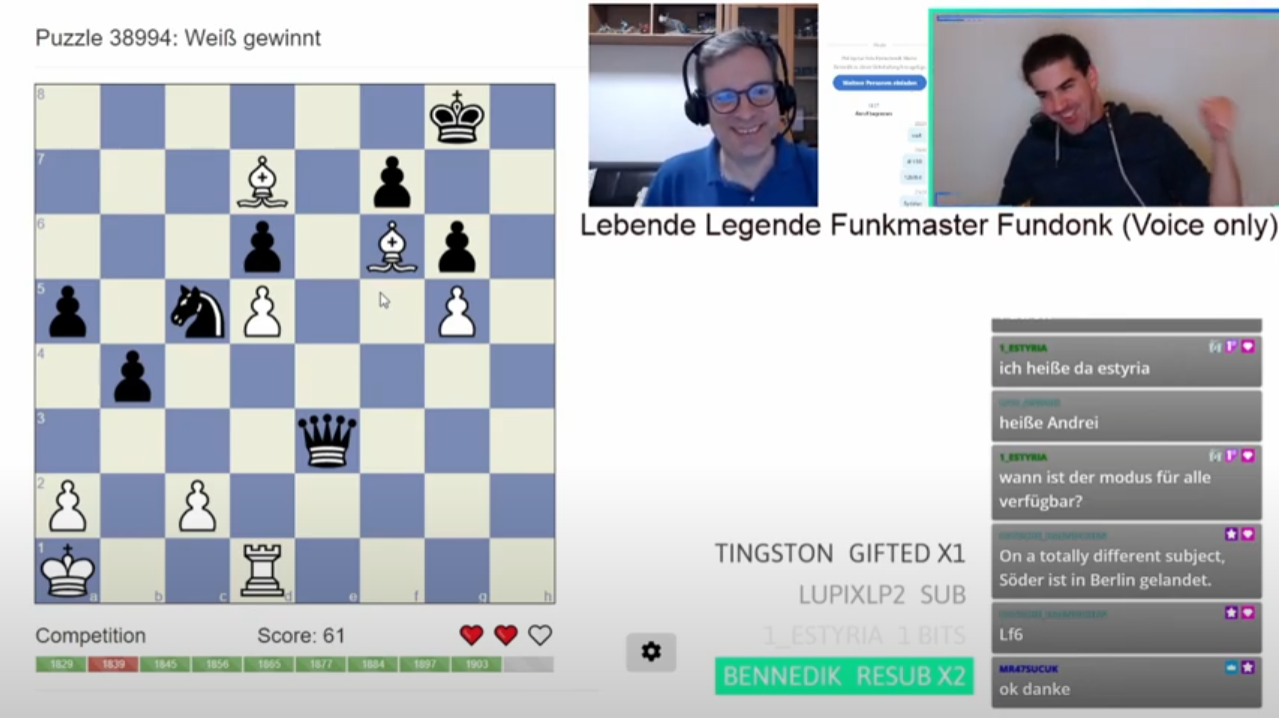 Changes in this update
The completion screen now shows your best score in the current month.
The leaderboard is now updated immediately after you complete a run.
A run can now be resumed after a break, or on a different device. For example you can start a run on your phone, and then continue on your PC.
Launch party highlights
Last Sunday we officially launched the competition mode into early access on Philipp Humburg's Twitch stream. Here is a video with the highlights:
On Sunday, 25th April, 19:00 CEST we'll try another run on Philipp's Twitch stream.
If you speak German, his stream is always worth watching.
Current leaderboard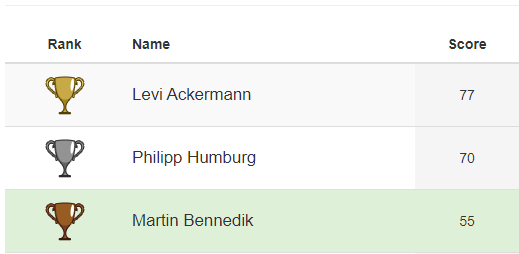 We managed to get a score of 70 points during the launch party.
Since then, Levi Ackermann attacked this titanic score, and increased it to 77 points.
Competion mode early access
The competition mode is in early access.
Become a ChessPuzzle.net patron to try the competition mode.
The first month is currently on sale for just 0.99€.
There is also a yearly membership available with a big discount.
---

Saturday, April 24, 2021
Martin Bennedik
Founder of ChessPuzzle.net, International Correspondence Chess Master