Alexandra Kosteniuk
Alexandra Konstantinovna Kosteniuk is a Russian chess grandmaster who is the former Women's World Rapid Chess Champion in 2021, and the former Women's World Chess Champion from 2008 to 2010. She was European women's champion in 2004 and a two-time Russian Women's Chess Champion. Kosteniuk won the team gold medal playing for Russia at the Women's Chess Olympiads of 2010, 2012 and 2014; the Women's World Team Chess Championship of 2017; and the Women's European Team Chess Championships of 2007, 2009, 2011, 2015 and 2017; and the Women's Chess World Cup 2021.
This text and the image thumbnail are from Wikipedia, where you can read more about the player.
You can add the player to the filter, and play puzzles based on the player's games.
A list of these puzzles is below, with the most difficult puzzles first.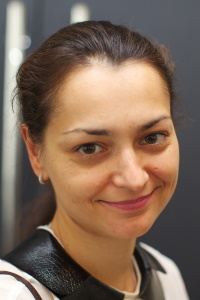 Bulmacalar