Joel Lautier
Joël Lautier is a French chess grandmaster and one of the world's leading chess players in the 1990s and early 2000s. In 1986, He won U-14 World Youth Chess Championship in Puerto Rico, Argentina. In 1988, he won the World Junior Chess Championship, ahead of stars such as Vasily Ivanchuk, Boris Gelfand and Gregory Serper. He is the youngest player ever to win the World Junior Championship at the age of 15. He is one of the few players who has a lifetime positive score against Garry Kasparov. He was one of the people instrumental in Kramnik winning the Classical World Chess Championship 2000 against Kasparov by preparing the infamous 'Berlin Wall'. He also won the French Chess Championship twice in 2004 and 2005. He was the first president of the Association of Chess Professionals when it was founded in June 2003. In 2006, Lautier gave up competitive chess to pursue a career in investment banking. Since 2009 he has been CEO of the Moscow-based investment banking firm RGG Capital.
Acest text și miniatura imaginii provin din Wikipedia, unde poți afla mai multe despre jucător.
Poți adăuga jucătorul la filtru și afișa puzzle-uri pe baza jocurilor acestuia.
Mai jos este o listă a acestor puzzle-uri, în ordinea dificultății, cu cele mai dificile puzzle-uri afișate primele.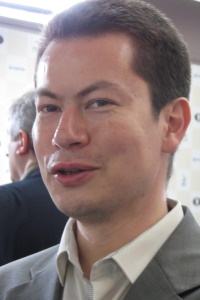 Puzzle-uri