James Mason
James Mason was an Irish-born British-American chess player, journalist and writer who became one of the world's best half-dozen players in the 1880s. Mason was ranked the number 1 player in the world by Chessmetrics during 11 separate months between August 1877 and June 1878.
Acest text și miniatura imaginii provin din Wikipedia, unde poți afla mai multe despre jucător.
Poți adăuga jucătorul la filtru și afișa puzzle-uri pe baza jocurilor acestuia.
Mai jos este o listă a acestor puzzle-uri, în ordinea dificultății, cu cele mai dificile puzzle-uri afișate primele.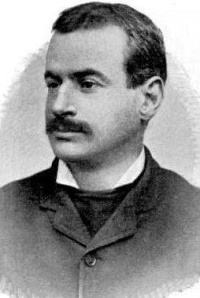 Puzzle-uri