Dawid Markelowicz Janowski
Dawid Markelowicz Janowski [ˈd̪avʲit̪ ˈmaʁkəlɔvit͡ʂ ˈjanɔfski] was a Russian-born French chess player. The Janowski variations of the Old Indian Defense and of the Queen's Gambit Declined are named after him.
Acest text și miniatura imaginii provin din Wikipedia, unde poți afla mai multe despre jucător.
Poți adăuga jucătorul la filtru și afișa puzzle-uri pe baza jocurilor acestuia.
Mai jos este o listă a acestor puzzle-uri, în ordinea dificultății, cu cele mai dificile puzzle-uri afișate primele.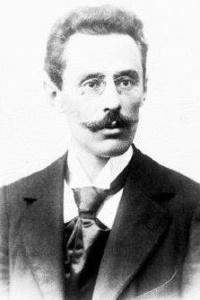 Puzzle-uri