Bent Larsen
Jørgen Bent Larsen was a Danish chess grandmaster and author. Known for his imaginative and unorthodox style of play, he was the second strongest non-Soviet player, behind Bobby Fischer, for much of the 1960s and 1970s. He is considered to be the strongest player born in Denmark and the strongest from Scandinavia until the emergence of Magnus Carlsen.
Acest text și miniatura imaginii provin din Wikipedia, unde poți afla mai multe despre jucător.
Poți adăuga jucătorul la filtru și afișa puzzle-uri pe baza jocurilor acestuia.
Mai jos este o listă a acestor puzzle-uri, în ordinea dificultății, cu cele mai dificile puzzle-uri afișate primele.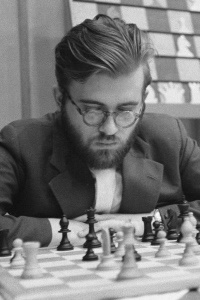 Puzzle-uri