Oldrich Duras
Oldřich Duras was a leading Czech chess master of the early 20th century. FIDE awarded him the title of International Grandmaster in 1950, when the title was first introduced, in recognition of his achievements in the early twentieth century. Duras retired from active play after 1914.
Este texto e pequeno retrato são da Wikipédia, onde poderá ler mais sobre o jogador.
Pode adicionar o jogador ao filtro, e reproduzir desafios de combinações baseados na partidas dessa jogador.
Pode apreciar a lista dessas combinações em baixo, com as mais difíceis em primeiro lugar.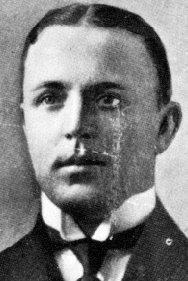 Combinações