David Navara
David Navara is a Czech chess player, the highest-ranked of his country. Awarded the title of Grandmaster by FIDE in 2002, he is an 11-time national champion.
Este texto e pequeno retrato são da Wikipédia, onde poderá ler mais sobre o jogador.
Pode adicionar o jogador ao filtro, e reproduzir desafios de combinações baseados na partidas dessa jogador.
Pode apreciar a lista dessas combinações em baixo, com as mais difíceis em primeiro lugar.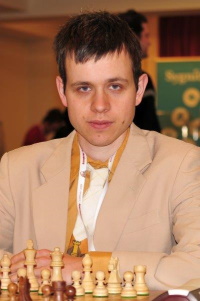 Combinações