James Mason
James Mason was an Irish-born British-American chess player, journalist and writer who became one of the world's best half-dozen players in the 1880s. Mason was ranked the number 1 player in the world by Chessmetrics during 11 separate months between August 1877 and June 1878.
Deze tekst en de miniatuurafbeelding zijn van Wikipedia, waar u meer kunt lezen over de speler.
U kunt de speler toevoegen aan het filter en problemen spelen die gebaseerd zijn op de partijen van de speler.
Een lijst van deze schaakproblemen staat hieronder, met de moeilijkste problemen eerst.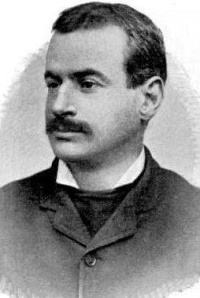 Schaakproblemen