Yu Yangyi
Yu Yangyi is a Chinese chess grandmaster. He qualified for the Grandmaster title at 14 years, 11 months and 23 days old in 2009. In December 2014, he won the first Qatar Masters Open tournament, beating among others Vladimir Kramnik and Anish Giri.
Ovaj tekst i sličica su sa Wikipedije, gdje možete pročitati više o igraču.
Možete dodati igrača u filter, pa rješavati zagonetke bazirane na partijama tog igrača.
Lista tih zagonetki je ispod, poredane po težini (prvo one najteže).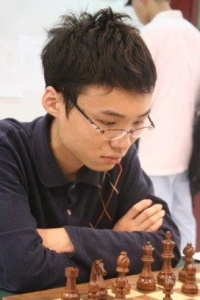 Zagonetke