Leinier Dominguez Perez
Leinier Domínguez Pérez is a Cuban and American chess grandmaster. A five-time Cuban champion, Domínguez was the world champion in blitz chess in 2008. He competed in the FIDE World Chess Championship in 2002 and 2004, and the FIDE World Cup in 2007, 2009, 2011, 2013, 2015, 2019, 2021, and 2023.
Izvor: Wikipedija Pročitaj više
Turniri koje je osvojio Leinier Dominguez Perez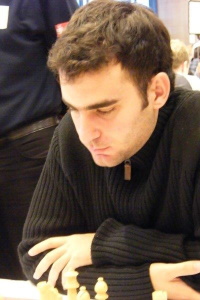 Fotografija: Wikipedija
Rođen: 23. rujna 1983.

Daily puzzles with Leinier Dominguez Perez
Zagonetke s Leinier Dominguez Perez