Dmitry Jakovenko
Dmitry Olegovich Jakovenko is a Russian chess player. He was awarded the title Grandmaster by FIDE in 2001. Jakovenko was European champion in 2012. He was a member of the gold medal-winning Russian team at the 2009 World Team Chess Championship and at the European Team Chess Championships of 2007 and 2015.
Ovaj tekst i sličica su sa Wikipedije, gdje možete pročitati više o igraču.
Možete dodati igrača u filter, pa rješavati zagonetke bazirane na partijama tog igrača.
Lista tih zagonetki je ispod, poredane po težini (prvo one najteže).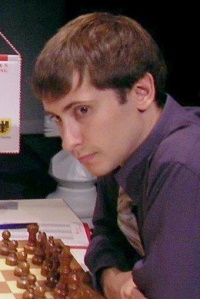 Zagonetke