Bu Xiangzhi
Bu Xiangzhi is a Chinese chess player. In 1999, he became the 10th grandmaster from China at the age of 13 years, 10 months and 13 days, at the time the youngest in history. In April 2008, Bu and Ni Hua became the second and third Chinese players to pass the 2700 Elo rating line, after Wang Yue.
Ovaj tekst i sličica su sa Wikipedije, gdje možete pročitati više o igraču.
Možete dodati igrača u filter, pa rješavati zagonetke bazirane na partijama tog igrača.
Lista tih zagonetki je ispod, poredane po težini (prvo one najteže).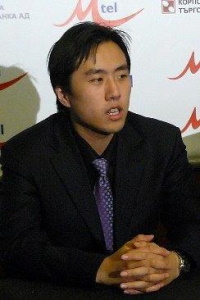 Zagonetke