Alireza Firouzja
Alireza Firouzja is an Iranian and French chess grandmaster. Firouzja is the youngest player to have surpassed a FIDE rating of 2800, beating the previous record set by Magnus Carlsen by more than five months.
Izvor: Wikipedija Pročitaj više
Turniri koje je osvojio Alireza Firouzja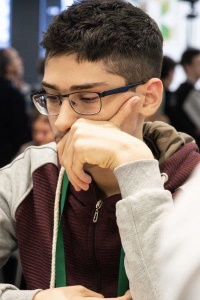 Fotografija: Wikipedija
Rođen: 18. lipnja 2003.

Daily puzzles with Alireza Firouzja
Zagonetke s Alireza Firouzja