Looking to improve your tactical skills and take your chess game to the next level?
Puzzle Academy: Your Personalized Chess Training
Personalized training based on your strengths and weaknesses in chess tactics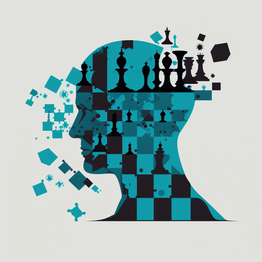 Learn Chess Through Patterns
One of the challenges of chess is that there are too many possible moves and positions to calculate them all. Even the most powerful computers can't calculate all possible variations in a position, so how can you find the best moves?
Just as you learned to read by recognizing patterns in text, you can learn to play good chess by recognizing recurring patterns and configurations of pieces on the board. You can then use your ability to recognize patterns and calculate just the most important lines. With Puzzle Academy, you can learn and practice these patterns, allowing you to make better decisions on the board and outmaneuver your opponents.
Why Are Tactics So Important in Chess?
Chess is often called the game of tactics, and for good reason.
According to the chess master Richard Teichmann, "Chess is 99% tactics."
Tactics are crucial to success in chess, regardless of your level of experience. Beginners must master basic tactics such as forks, pins, and skewers in order to win games. As you progress to more advanced levels, the tactics become more complex, but they remain just as important.
Even highly skilled players, including grandmasters, rely heavily on tactics to win games. Whether you are launching an attack on your opponent's king, seeking to break through their defenses, or fighting for survival in an endgame, tactics are the key to success.
Puzzle Academy is designed to help you master the tactics that are essential to success in chess. By practicing with a wide range of puzzles that increase in difficulty as you progress, you'll develop the ability to see tactics in your own games and use them to your advantage.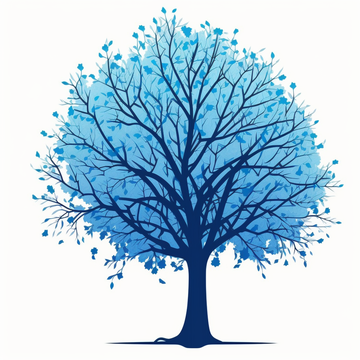 Personalized learning and training
Puzzle Academy keeps track of your strengths and weaknesses regarding each pattern and creates a customized training program for you based on that. This personalized approach allows you to focus on the areas where you need the most improvement and make steady progress towards your goals.
With Puzzle Academy, you'll have access to a wide range of chess puzzles and exercises that will challenge you and help you master the patterns you need to know to win. Whether you're a beginner looking to learn the fundamentals of chess or an experienced player seeking to improve your skills, Puzzle Academy is the perfect tool for taking your game to the next level.
Puzzle Academy is unique in that it uses a skill tree, which I've developed specifically for chess learners like you. As you progress through the tree, you'll be introduced to new concepts and motifs, and practice them through puzzles that are tailored to your skill level. So whether you're just starting out or you're an experienced player looking to improve your skills, Puzzle Academy will help you reach your goals faster and more efficiently than ever before. You won't find this kind of personalized learning experience anywhere else.
What are chess players saying about Puzzle Academy?
Don't just take my word for it - see what chess players just like you have to say about Puzzle Academy:
"I really love the idea of the Academy - I never was more motivated to solve puzzles, thank you!" - Sebastian
"Absolutely the Best Chess Puzzle Platform! Puzzle Academy is worth every penny and more of the subscription fee for anyone who wants to increase their chess knowledge and to bridge the gap between this and their skill with pattern-recognition and calculation." - Monique Cameron, Medium
"I cannot believe how helpful Puzzle Academy is to me. It's organized very well and there are new features added regularly to make it even better." - Michael Krailo
"Puzzle Academy is fantastic! It is noticeably improving my vision, tactics, and overall game." - Scott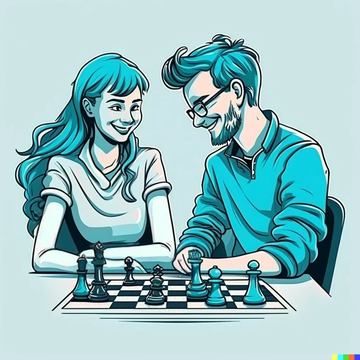 Puzzle Academy includes eight courses
Puzzle Academy offers a comprehensive curriculum that covers everything from the fundamentals to advanced tactics and endgames.
With 8 courses and over 200,000 puzzles, you'll have everything you need to learn and master the game.
Click on a course to see all the skills you can learn.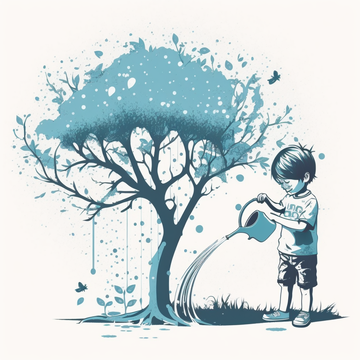 Get regular content updates
Stay up-to-date with Puzzle Academy by checking out the regular content updates!
Read the following blog posts about the latest updates:
---
6.12.2023.: ChessPuzzle.net Version 3 is here, starting with the most popular puzzles - Checkmates!
---
28.6.2023.: We're rolling out an array of exciting updates at ChessPuzzle.net! Check out the enriched player pages, explore the beautiful new premium chess boards, and challenge yourself with new skills and levels in Puzzle Academy. Plus, we're going global with more languages, including translated puzzle annotations. Read on for all the details.
---
6.4.2023.: The latest content update includes 50,000 new puzzles, 9 new guides, 10 new levels, and how to win the important endgame Rook and Bishop vs Rook.
---