Vassily Smyslov
Vasily Vasilyevich Smyslov was a Soviet and Russian chess grandmaster, who was World Chess Champion from 1957 to 1958. He was a Candidate for the World Chess Championship on eight occasions. Smyslov twice tied for first place at the Soviet Championships, and his total of 17 Chess Olympiad medals won is an all-time record. In five European Team Championships, Smyslov won ten gold medals.
Ce texte et l'image de la vignette proviennent de Wikipédia, où vous pouvez lire plus sur le joueur.
Vous pouvez ajouter le joueur au filtre, et faire des puzzles en fonction des parties du joueur.
Vous trouverez ci-dessous une liste de ces puzzles, en commençant par les plus difficiles.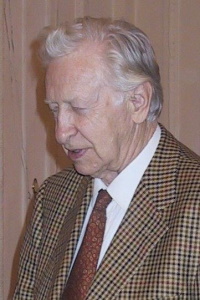 Puzzles