James Mason
James Mason was an Irish-born British-American chess player, journalist and writer who became one of the world's best half-dozen players in the 1880s. Mason was ranked the number 1 player in the world by Chessmetrics during 11 separate months between August 1877 and June 1878.
Ce texte et l'image de la vignette proviennent de Wikipédia, où vous pouvez lire plus sur le joueur.
Vous pouvez ajouter le joueur au filtre, et faire des puzzles en fonction des parties du joueur.
Vous trouverez ci-dessous une liste de ces puzzles, en commençant par les plus difficiles.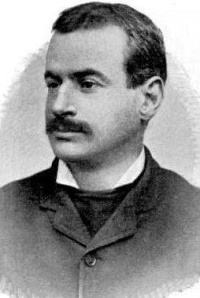 Puzzles