Dawid Markelowicz Janowski
Dawid Markelowicz Janowski [ˈd̪avʲit̪ ˈmaʁkəlɔvit͡ʂ ˈjanɔfski] was a Polish-born French chess player. The Janowski variations of the Old Indian Defense and of the Queen's Gambit Declined are named after him.
Ce texte et l'image de la vignette proviennent de Wikipédia, où vous pouvez lire plus sur le joueur.
Vous pouvez ajouter le joueur au filtre, et faire des puzzles en fonction des parties du joueur.
Vous trouverez ci-dessous une liste de ces puzzles, en commençant par les plus difficiles.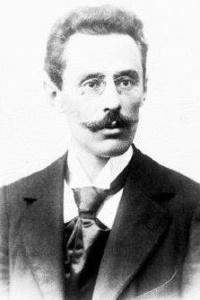 Puzzles